10 Ways To Build Your Son Into A Leader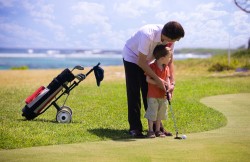 1. Teach him to respect women.2. Teach him to read, lead, serve and speak up for the weak.
3. Teach him to be assertive while respecting other people's opinion.
4. Teach him the importance of a good name (character and competence).
5. Teach him to dream beyond his resources (Dream BIG Audacious goals).
6. Teach him to be a role model to his mate (be the change he wants to see in people).
7. Teach him to build a walk with God.
8. Teach him to respect authority figures.
9. Teach him communication skills (public speaking, writing and listening skills).
10. Teach him to dress like a Prospect and not like a Suspect.
By: Victor Akunna