A mind at peace gives life to the body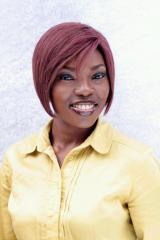 Some once asked, so how exactly does the mind affect the body?
Do you know that every action of the mind produces a certain effect on the body? Your body responds to the way you think, feel and act.
Science is beginning to confirm what certain wise men have said at different times in history. Our famous King David in the Holy Book said 'being cheerful keeps you healthy…it is slow death to be gloomy all the time'.
Your mind and mental state can have a profound effect on your physical body your spiritual experience and overall quality of life. The mind, the body, and the spirit are interconnected and inseparable. When one is affected, the other two suffer.
We can live a healthy lifestyle and perform our spiritual duties, but if the mind is not healthy the other two cannot make up for the lack, and therefore, we cannot be said to be truly and holistically healthy.
Doctors say 70% of illnesses begin in the mind. Many health problems do not entirely clear up unless the mental aspect is also addressed.
You may not have any of these diseases, yet be assured that negative thoughts and emotions have their toll. There are physiological reasons why the body reacts so dramatically to our thoughts and emotions.
Every part of our being, including our cells, sympathizes or responds to the positive and negative states of our minds.
Watch out for these signs
Back pain
Change in appetite
Chest pain
Constipation or diarrhea
Dry mouth
Extreme tiredness
General aches and pains
Headaches
High blood pressure
Insomnia (trouble sleeping)
Lightheadedness
Palpitations (the feeling that your heart is racing)
Sexual problems
Shortness of breath
Stiff neck
Sweating
Upset stomach
Weight gain or loss
Poor emotional health can weaken your body's immune system. Also, when you feel stressed, anxious or upset you make not take care of your health as well as you should.
Our challenge for today is to write out 3 physical signs that have been recurrent e.g stiff neck, headaches, and palpitations. Pay attention to the circumstances that trigger such signs. What will you start doing differently?
Got questions?
Cheers to a FITTER, HEALTHIER & HAPPIER YOU!!!
Iwo has organised four successful series of 'Beauty Revealed' seminar that has brought beautiful women like Joke Silva, Nimi Akinkugbe, Mavi Isibor, Kaffy, Dr Vivian Oputa, Osayi Oruene, Adesuwa Onyenokwe, Abisola Longe, Nneka Okekearu, Dr Maymunah Kadiri and other beautiful women as facilitators.
As an entrepreneur, she has gone through the esteemed Enterprise Development Centre (EDC) of Pan-Atlantic University, where she obtained her Certificate in Entrepreneurial Management – CEM. She has attended various seminars and trainings including Rise Business School, as well as DLA – Daystar Leadership Academy. She is also a certified Nutrition and Wellness Consultant by the American Fitness Professionals & Associates – AFPA.
She is the convener of Africa's biggest Social Media Weight loss program popularly known as iLoseWeightNow where over 100 people's lives have been transformed. She is passionate about helping people to be Fitter, Healthier and Happier. She has also been a guest facilitator of BeFit Festival and Walk for life organised by TVC.
My contact details
Iwo.akinyoyenu@gmail.com
7FF4E70D
08098282801