Managing the temperature in relationships By Victor Akunna
When the music changes, you must change your dance steps in order not to become an object of laughter.
I grew up in a climate where the regular temperature is sometimes as high as 35 degrees on a normal day. In fact, each time I was in an air-conditioned room of about 18 degrees, I would complain about how cold it was, until a few years ago. When I relocated, I was shocked at how people lived normal lives in temperatures as low as 5 to -5 degrees, or even less.
In fact, to cope, I had to change what I wore and how I wore them. Today, I wear thermal wears, hand gloves, neck scarf,…
Managing the temperature in relationships
Now, think about it, the same person who complained about a temperature of 18 degrees has adapted to a temperature of 5 degrees.
The moral of this story for me is, could it be that we are capable of handling much more than we are handling right now?
Could it be that what we complain about in our children, jobs, bosses, or spouses, is only a proof of not "wearing thermal clothes", in other words, lacking the right knowledge, skills, attitudes and tools?
If we study for a minimum of 15 years before becoming professionals in most fields of endeavours, why should we expect the marriage institution to require less time?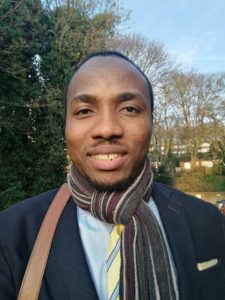 Do you have to review and upgrade how and what you do? E.g how you parent, how you interact with your colleagues, how you love your spouse, etc.
Remember, "It is not the strongest of the species that survives, nor the most intelligent that survives. It is the one that is the most adaptable to change." – Charles Darwin
Victor Akunna
Romance and Intimacy Catalyst
www.foundationforfamilyaffairs.org