My forgiveness Story by Chelsea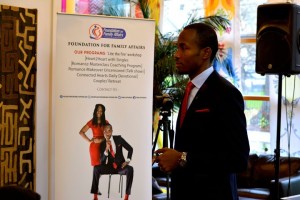 Forgiving myself and others has been so rewarding. I was abused as a little girl by my uncle. He was my favourite uncle, a frequent visitor and my parents trusted him. In fact, they trusted him so much that they never believed me whenever I reported him. I later lost it, I hated my mum, school and the world. I will be sharing a part of my story on how I overcame hurt.
Victor: Thank you for joining us. Tell us, how is your relationship with your mum now?
Chelsea: Well, it's getting better. It has really improved and we are consciously working on it. Right now, we meet monthly to do different things we both enjoy, it's been over 20years since the incident.
Victor: What would you have wished your mum did differently?
Chelsea: Hmmm, I would have expected her to investigate my complaints. They said I had issues with lies then, but for a young girl to make such allegations, it should have been looked into.
Victor: What prompted your decision to forgive?
Chelsea: I read an article sent to me by a Doctor friend of mine, pointing out numerous positive impact of forgiveness. For example, healthier relationships, reduced level of anxiety, reduced blood pressure, better immune system, improved heart, better spiritual and psychological well-being and attitude, etc. I realised that I was 'killing' myself by holding on to grudge for so long. I feel better today, unforgiveness is actually a mental and emotional prison. Today, I am in a relationship which is steadily becoming serious, I could not have been in one 2years ago.
Victor: This is a moving story. Forgiveness is actually a gift we give ourselves. Thanks for sharing.
THINK & ACT: Tackle unforgiveness early before it becomes an overpowering emotion, ruling and ruining your happiness. Life is sweet for the happy.
Chidi & Victor Akunna
Relationship Catalysts
Connected Hearts Daily Devotional (C) 2016
Forgiveness Series 016
Pin: 73E8821E
Twitter: @FamilyAffairs05
www.foundationforfamilyaffairs.org
…enjoy blissful romance today!