"Our Romance Story" featuring Sir Olukayode Olukorede and Helena Olukorede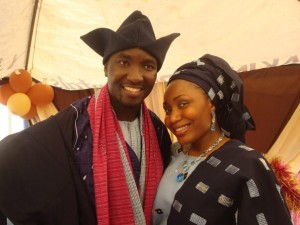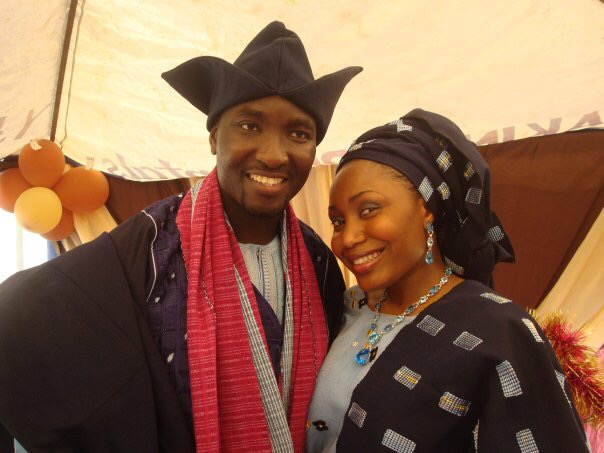 FFA: Please introduce yourselves.
Our names are Sir Olukayode Olukorede and Helena Olukorede. We both studied law and are the Pastors of City of God Glasgow, a parish of RCCG.
FFA – Wow! What a wonderful combo… "This book of the law shall never depart from your mouth…" Lol! How long have you been married?
We celebrated our sixth wedding anniversary on 19th December 2015, so we can say six years of marital fulfilment.
FFA: Congratulations! There will be many more years of marital fulfilment! At what point did you decide to marry her? What attracted her to you?
Olukayode: WHEN I discovered she made me want to be a better man. She treated everyone the same way, whether big or small; no eye service, just respect for all men.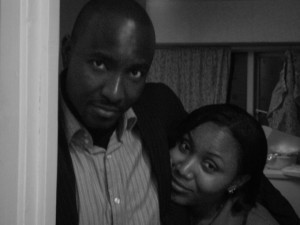 FFA: I like that, "Respect for ALL men!" First lady, why did you decide to marry him?
Helena: It was really trust I had FOR HIM. I knew I could trust him with myself, he would not take advantage of me during courtship and the trust has grown, I can trust him with our children (travelled to Nigeria twice without the children) and I can trust him with our future.
FFA: Wow! "I could trust him with myself" – very deep. PSegs, how did you propose?
WE were talking and I just asked her. It had been building up, so I asked there and then and she eventually, on a subsequent phone conversation, said yes.
FFA: That was straight to the point, no messing about 🙂 How do you fill your romance-tank; improve intimacy; take romance to the next level?
BY talking, sharing our challenges, solving problems together, dinner, movies,… The truth is we are comfortable with each other.
FFA: Do you have family rituals/routines that bind you together?
YEAH, we watch some programs, we take the girls to certain play places and catch our fun. We have a memorial restaurant we like to go to. At times, we schedule our sex life.

FFA: Awesome! … loving this, this is what we call "Romance Improvement Plan" 🙂
How have you been able to navigate through the challenges of each phase of your marriage?
WE ADJUST and mature, from when it was just us, to one child then two children. We watch ourselves and seek to assist in each other's responsibilities. As the man, I have become more domesticated, she has grown in ministry.
Also we discuss and have learnt to understand each other's manner of communication. When she's upset it takes her time to talk, so I wait, it may be uncomfortable, but I let the conversation flow, I don't force it.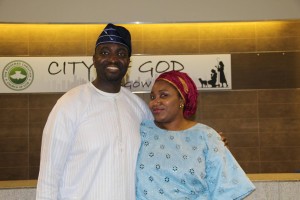 Helena: Same here, he can be sulky when upset, so I let it get out of his system, then we talk. Truth is we understand ourselves.
FFA: How authentic! Thank you for sharing. What advice do you have for Singles/The Engaged?
SINGLES – MAXIMIZE your singleness. Your most important relationship in singleness is your relationship with God. Discover the essence of who you are from your time with God and gain your validation from God before you go into marriage.
THE ENGAGED – Marriage is for mature people. You are only as mature as you are selfless. You will only adjust to the extent you are selfless. That sense of selflessness, living to see the other actualize his or her dream or potential is what will bring fulfilment to you, not the selfishness of putting your personal need first.
FFA: Very practical, first things first. Any encouraging words for couples going through a challenging time?
I Believe God allows us to experience challenging times so that we can admit our limitations and then learn to depend on his grace. Marriage is like a triangle God is the top point, the couple are at the bottom. As we take our eyes off each other and focus on pleasing God in the marriage, we will end up touching each other and rekindling our love.
FFA: Wow! Wow! Wow! We love the sincerity with which you shared your "Romance Story". You both are a blessing!
To follow them and find out more about what they do, please reach them on http://www.cityofgodglasgow.net/
To get updates on "Our Romance Story" as soon as it drops, please subscribe to this blog.