Description
                                                                   

FREE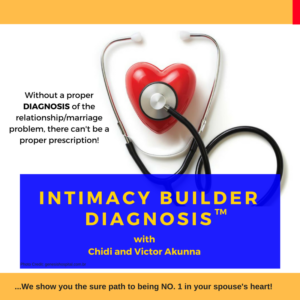 Do you want more out of your relationship, marriage or life? Are you struggling with getting across to your child/teen? Do you feel stuck, misunderstood or taken advantage of in your relationships? Do you find it hard to keep and maintain romantic and intimate relationships or a happy marriage?
Book a FREE Intimacy Builder Diagnosis
…you deserve more, stop waiting, get it NOW!