"Question and Answer with the Doctor II" – Dr. Elizabeth
I had our first baby four weeks ago. I have heard a lot about the consequences of using family planning and would rather not use it. However, I would not want to take in 'mistakenly'. What would you recommend apart from pills and contraceptives?
You could use barrier contraception – condoms. If you do not want to use that, you could practise exclusive breastfeeding, which means you will have to breastfeed on demand, at least 10- 12 times a day, for 6 months. Usually, following delivery, the menstrual period does not return for 4- 6 months, especially if you are breastfeeding. This is known as lactational amenorrhea. You would be safe for those 4- 6 months, the risk of getting pregnant during that period is about 2%. There are, however, some instances where menstrual period can resume within 2 months of delivery. With the return of your period, you are at risk of ovulating and getting pregnant.
If you still do not want to use any contraceptive, you could extrapolate your fertile period from your previous cycles. This way, you can avoid sex during those days. However, the failure rate is about 30% in the first year of use and you need a regular cycle. You could check your temperature, your menstrual calendar and cervical mucus to determine your fertile period, but this has higher failure rates, compared to using contraceptives.
I had an unfortunate situation with a niece who came over to ours during the holidays. Unfortunately, she got raped in the neighbourhood. As I write, she is pregnant and her parents would not let her abort it. It's been a heated battle in the family. Last week, someone told me that if I had taken the right steps immediately after she was raped, she would not have taken in. Please educate me on what I could have done.
Sorry about the rape incident, it's a very difficult situation. She should have been taken to the hospital, with the police. If she was seen within 72 hours of the rape, there are contraceptives that she could have taken so as not to get pregnant. Full examination for documentation and legal issues should have been undertaken and blood investigations for sexually transmitted diseases and swabs should have been taken too. A repeat of some of the investigations would have been undertaken after 3 months. She needs serious counselling, especially now that she is pregnant and has a constant reminder of the horrifying experience. She also needs to decide if she wants to raise the baby or give the baby up. I think that right now, these are the issues moving forward.
PLEASE send your questions to info@foundationforfamilyaffairs.org. Meanwhile, we would be happy to read your comments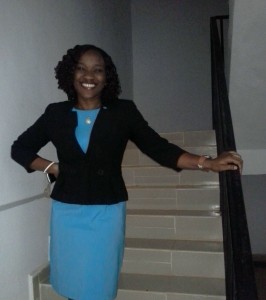 Elizabeth Ande, Obstetrics and gynaecology. She is passionate about the health of women and children and developing strong, dependable relationships. She is also passionate about families built on Christ. She is a member of the West African College of Surgeons and National Post Graduate Medical College of Nigeria