Raising Great Children!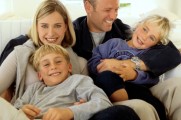 Let me start with one of my favorite quotes, 'you don't parent effectively with intention, prayer, or experience ALONE, but with upfront information' – Adeh Jones
Over years of working with parents, I've noticed that even abusive parents have 'intention' for their children. As a matter of fact, they love their children, and don't know they are abusive.
So, what do we need to know to raise great children? I'll share with us three things we need to do to raise great children.
1. Deal with yourself – We have to be brutally open to ourselves. I meet with a lot of parents who genuinely want to raise awesome children – as earlier mentioned, with intention – but they're yet to tackle the most important factor in parenting, which is the parent!
As parents, most of us came from dysfunctional backgrounds and neighbourhoods. We picked all sort of patterns and habits which seem cool to us.
On a deeper level, some of us who are parents are still carrying unresolved hurt, bitterness and pain from the past. All we've tried to do is to numb, rather than deal with those piled unresolved emotions, all thanks to religion and culture.
We've been taught by religion and culture to forgive, but no one has taught us HOW to forgive; we've been told men don't cry, so we bottle up our emotions, we've been made to look like weaklings if we share our challenges, so we live a lie, portraying a false persona.
To raise great children, you have to be a great parent!
2. Learn about parenting – Most of us came from homes where we weren't taught what it takes to be a parent or raise great children. Some of us learn on the job, while others learn by watching others, movies, et al.
All these channels of parenting information have their limitations. Parenting is both a SCIENCE and an ART. To raise great children, invest in parenting literacy, not necessarily regurgitating everything an author says, but having a daily thirst for feedback, to be better, and empowered to send the right signal to your children that you appreciate, accept and love them.
We live in a changing society, with daily pressures and challenges. Hence the need for daily information, and strategy to handle the herculean task of parenting effectively. Our children are exposed to daily pressures, we need to know how to help them out, which is a product of investing in parenting literacy.
3. Know why you are parenting – You'll be amazed to find out that in my years of working with parents, an amazing discovery I've made is that most parents can't answer the question, 'why are you parenting?'
Answering this question helps you channel your energy, focus, and priorities aright. Knowing why you parent enables you to give your best shot. Let me ask you this question again, 'why are you raising kids?
I've heard funny answers like 'because it's good', 'to have someone bear your name and continue the blood line', others said 'because God said we should multiply' and all sort of funny, yet understandable reasons for raising children.
I hope you picked some practical parenting tips. I will take it further in my next article. See you next time and stay blessed!
Photo:powertochange.com
Adeh jones,
Parenting/Teen coach.
UK Certified Marriage and Family Therapist (MFT)
With a core niche in parenting intelligence and strategy, practitioner of NLP.
BBM: 7b93d444
Adehjones@gmail.com