See how anger changed her marriage! By Chidi Akunna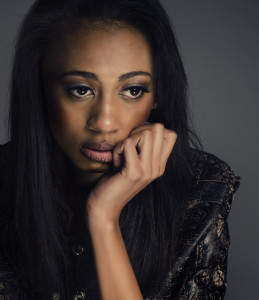 Ken was a man who was ready to do his best for his family, he was always willing to make his wife, Jenna, happy and even gave up his rights for her most times. For a long time, he had to put up with a lot. Jenna had anger issues and her frequent explosions were becoming unbearable. At different times, when guests visit, Jenna would get into one of those 'anger sessions', but Ken, in a bid to cover things up, would 'soak up' the embarrassment until the guests were gone.
Talking about Anger, it is an emotion experienced by everyone at different times, but getting angry easily, over everything, is not right; there will always be something/someone to offend you. Different things can trigger anger, but how this emotion is expressed makes a lot of difference. Research conducted by Counselling Directory UK reveals that there are different ways people express anger: it could be hidden from others; it could be explosive; it could be used to intimidate and hurt others; it could be used as a defence to protect one from hurtful comments; and many other ways. Feeling angry is not wrong, but if anger is not handled properly, it may bring about destructive outcomes. It matters how we behave when we are angry. "Be angry, but sin not" Ephesians 4:26.
Ken got up one morning and felt he had had enough, he picked up a few things and drove out, not telling Jenna where he was going to. She could smell danger because he had never acted that way; he had always been a gentleman, very calm and knew how to manage his anger, but this time, he was not having it and walked out. He wanted some time to think and make up his mind as to whether he really wanted to remain in the marriage.
He returned home after lodging in a hotel for some days and felt that Jenna was truly repentant. He promised to stand by her in the journey of dealing with the anger issue she was struggling with, in order to make their marriage work. Jenna got enrolled on the Anger Management Course, a course that helps people with anger issues. It was expedient for Jenna to reach a point where she told herself the truth – that this anger issue was getting a hold of her. We are emotional beings, but we must learn to manage our emotions and not let them rule us. Beyond enrolling on the course, people must first acknowledge that though just an emotion, anger has become a challenge, then they must be willing to deal with it in order to see results.
Weeks after returning home, Ken was confirmed dead. Jenna stabbed him. As surreal as that may sound, a life has been taken away by an angry wife. Anger must be dealt with. Angry people are dangerous to those around them and their loved ones. According to Kathryn Robinson, a campaign manager at National Domestic Violence Hotline, "if anger is a common emotion in your life, chances are that you are causing undue harm to yourself and others." Research has shown that the consequences of anger are devastating. Angry people leave a negative feeling on those around them; it could get them upset, scared or intimidated, thereby, affecting the relationship. On the other hand, angry people are prone to some health issues, such as heart attack, blood pressure, stroke, to mention a few.
Are you an angry person? Do you have angry friends? Do you live in an environment where anger is prevalent? Even parents must realise that when children grow up in an environment where anger is prevalent, they grow up with it and pass it on. A wise man advised thus : "Do not associate with a man given to anger or go with a hot-tempered man or you will learn his ways and find a snare for yourself" Proverbs 22:24,25. Anger must be dealt with.
To deal with anger, you need to:
– Identify it, what is the source? (your background, abuse, strife,…?) What exactly are you angry about?
– Acknowledge that you are angry and ask yourself why you are angry. Do not mask it.
– Be deliberate about dealing with it quickly; do not justify it. Substitute anger with an activity to get you out of that mood ( pray, listen to music, messages, …) and see how you can learn from the situation that made you angry.
– Deal with your thoughts. The mind is a fertile ground; it breeds what it is being fed with. Fill your mind with good thoughts and meditate on God's word and you will experience the peace of God which surpasses human understanding.
– Run to God! God has the ability to change you. (You cannot deal with it on your own).
Ken is gone, the marriage is over. This was a marriage with potentials; a couple going somewhere, but an angry wife killed her husband and has suddenly woken up to the fact that he is gone. In her words, "it's not about the pain of going to jail, but about the pain of living with the guilt of taking his life."
Photo Credit: Dreamstime
Chidi Akunna is keen on building healthy relationships; a UK based solicitor with special interests in Family and Children Law. She is passionate about the challenges and opportunities facing teenagers, 21st century marriages and parenting.
She partners with her husband, Victor Akunna, in running "Romance Masterclass" – a coaching programme and "Lite the FIRE" workshop – a couples' romance makeover intervention. Together, they write "Connected Hearts" – a leading daily devotional on spicing up marital romance, while also running Foundation for Family Affairs – a charity focused on strengthening families around the globe.


If you like this article, please subscribe to the blog.