She Drives Her Husband Crazy!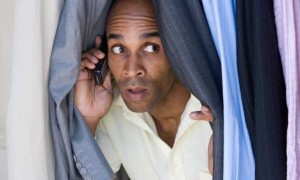 I think my sister is working her marriage wrongly. I don't want to use the word ruining because I believe in the power of the spoken word. And that is not what I wish for her. She has no real respect for her husband. Treats him like a househelp most of the time and talks to him in a way that seems belittling.
First, she is very overweight and now she is pregnant and lazy. She does not do any house chores at all. She wakes up on days that she is not working and lays on the couch all day. All she gets up for is to eat. Her hubby gets home and does the dishes. He complained to me once that he has to wake up very early to get chores done and breakfast made just so that they can leave the house early enough so that she can drop him at work since they only have one car. But they always end up going late because she still drags her feet when she wakes up. Hubby just relocated to the US and my sister, having been here 14yrs of course works a better job and makes more money than hubby.
Once she made a fuss to me that he ate at a burger place and didn't tell her. Once, I went to a store with them and he was supposed to pick out a shirt. My sister had the worst attitude and you could visibly tell she cotrols the finances. He seemed so subdued when he was searching for shirts and she would have a bad attitude whenever he picked a shirt she thought was too expensive. When it was time to pay and didn't remember the pin for the bank card, my sister had the worst attitude and made it clear too. I wanted to cry. I wanted to slap her. She has only been married a year longer than I have but I see her going the wrong way. Her hubby is a very quiet guy. Does not talk too much (I've always been afraid of scary quiet people. You never know what they are thinking).
My sister does not talk to her hubby with respect. She sets him straight in front of pple. Makes him seem so little. I hate to see all that. I'm not sure how to say something to her or if I should even say anything at all. Any advise, please?
Photo credit https://arturozinga.wordpress.com/