Worst Advice I Got in Marriage by Chidi and Victor Akunna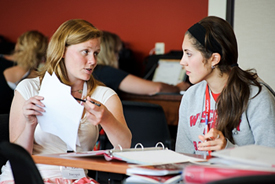 TIP 1: Worst Advice I Got in Marriage: What were you told?
Welcome you to a new week, be expectant because it's going to be a great one. This week, we would be discussing "the worst marriage advice I ever got" and would be looking forward to hearing yours as well.
Life is about relationships. We are always surrounded by friends and family, in fact, social media has further helped to connect the world in new ways. Today, people can keep in touch and be abreast of what is happening in the lives of their friends who live in different time zones. This opens doors for interactions, questions and sometimes, unsolicited advice.
As regards unsolicited advice, one key area we often get the most of it is relationships, particularly marriage. Many of us have got our own share of great and terrible ones. As a result, some people's marriages have soared, while others with huge potential for success are either crawling, experiencing dim light or simply comatose. Advice is good, it is wise to get as much as possible whenever you want to do something new, especially something as life-impacting as marriage. However, at the end of the day, you must be able to sift through what you've got.
What wrong advice has nearly cost you your marriage? What do you wish you could have done differently if you knew better?
Check out our Vblog on "How to Identify Time Wasters in Dating and Relationship" (less than 5minutes) :https://m.youtube.com/watch?v=ueFsx3tx4rw
ACTION POINT: Reflect on the advice you received from authority figures as a teenager, youth, bachelor or spinster, are they serving you? Are they based on the word of God?
TIP 2: Worst Advice I Got in Marriage: "Don't disclose your income""Decision determines destiny." | Sam Adeyemi. In other words, where we are today is a function of the decisions we made yesterday, can you imagine that? Our decisions are the steering wheels of our lives. Appreciating this fact will help us take special precautions in choosing the suggestions and advice we take. One of the places where this is so important is marriage. Marriage impacts every aspect of our lives more than any other relationship we would ever have. This is a relationship in which two people become ONE.
Some people will erroneously advise thus: "never disclose to your spouse how much you earn". "It is important you keep him/her in the dark." Some also believe that it helps men earn 'respect' because money is a 'measurement tool; a scorecard'. This is based on the assumption that women always show more respect to men who earn more. The question is, does this strengthen trust in your marriage?
Someone may ask, "won't disclosing actual earnings and assets and where they have been kept to an irresponsible and reckless spouse put one in a disadvantaged position? The challenge with this is that many people have died unexpectedly without any beneficiary being aware of the assets.
The truth is that each situation is unique. It is wise to seek professional counsel. Money issues can tear down strong marital romance when they are not effectively managed.
ACTION POINT: Transparency builds trust in marriage, do your best to be honest. However, depending on your situation, seek professional counsel.
TIP 3: Worst Advice I Got in Marriage: "Don't ever trust him"
We have been writing on the "Worst advise I Got in marriage", our goal is to challenge entrenched mindsets that hold us back from having the best that we are capable of having. Our experiences today are offshoot of our dominant beliefs, our lives reflect these beliefs back to us. Hence, to experience something different and better, we must change our beliefs. This is one of the most powerful truth in the universe and mastering it in your life and marriage will produce an enviable life for you.
Today, we would like to discuss trust. Some people have been advised never to trust their husbands or wives. They say things like "men can never be trusted, they are all the same", "women are very dangerous, be very careful around your wife". What makes some of these suggestions 'powerful' is that they are often backed by the speaker's or someone else's personal testimonies of woes and pains. They turn their experiences into life principles that are passed down to generations. Seek and you shall find; if you are obsessed with seeking out evidence of foul play, you will find many, including things that are honest errors. A similar thing plays out when we are making plans to buy a car, we tend to notice that brand of car as we move around.
Of course, there are exceptional cases of people who are embodiments of deceit, but they are in the minority. If you are a disciplined and upright person (integrity), some people won't be comfortable around you for long. If you are already married to someone like that, you have to pray for him/her.
ACTION POINT: Make up your mind to gradually increase your integrity in different areas of your life. More so, deal with your internal insecurities, they poison your relationships more than you realise.
TIP 4: Are you a mentor or a tormentor?
Worst Advice I Got in Marriage: "Keep him/her under control"
Today, we shall continue our series on "The Worst Advice I Got in Marriage". Some people do a formal marriage counselling few weeks before the wedding day. This is good as it brings fundamental marriage principles to the fore, while also revealing misaligned and contentious issues the intending couples many not even be aware of. However, the real marriage counselling takes place at home, when couples watch movies, read warped books or observe their parents interact with each other. These are times when beliefs are embraced, decisions are made and a destination is set.
Someone was advised thus: "use his/her weaknesses to keep him/her under control, do not give room for nonsense". This advice is myopic and wicked. It negates what marriage is about – building up your spouse. Your in-laws should be proud their son/daughter married you because even the visually impaired can see the improvement he/she has made. "Proximity is the key to impact" – Sam Adeyemi. Couples must help each other harness their hidden potentials, mitigate their excesses, dare new ventures. You should bring value into each other's lives. The best leaders, husbands or people generally are those who help us become better versions of ourselves. You can't keep your spouse down, and expect to soar yourself. People are dynamic, so you must remain down with them to keep them down.
How are you strengthening your spouse's gifts? What support are you giving to his/her dreams? Are you a mentor or a tormentor?
ACTION POINT: Iron sharpens iron… Don't just be a spouse, be a valuable one. Marriage is a call to serve your spouse.

TIP 5: Worst Advice I Got in Marriage: "Teach him a lesson; withhold sex from him"Thank you for taking time to read our devotionals. The responses, feedback and testimonies have been mind-blowing and we give all the glory to God. He is the one who transforms lives. To round off for the year, we would be discussing one more advice that ruins marital romance and drives couples in opposite directions.
"Men love sex, so any time he misbehaves, withhold it to punish him". Problems exist to be solved and considering the fact that they often require knowledge and skills, the absence of the right skill and knowledge can cause more damage to the already bad situation. Hence, wisdom demands that we expose ourselves to knowledge, personal growth and character development.
Talking about withholding sex, we must remember that in marriage, both of you do not have complete control over your bodies. Hence, you must be willing to meet your spouse's sexual needs, even when you don't feel like it, unless of course, you both agree to abstain for a while, one of you is unwell or there is a special situation which you must take time to resolve. Coercion is not an expression of love. As a woman, you must be aware that saying no all the time can be classified as personal rejection. Conversely, you must nurture your wife with care and words for her to glow and grow. A woman needs time to get into the mood. We shall talk more about this in subsequent devotionals.
ACTION POINT: Don't always enforce your rights, rather take up the responsibility of being the reasonable and more mature one. Learn effective communication, this will resolve many issues before they become crisis.
Chidi & Victor Akunna
Relationship Catalysts
Twitter: @FamilyAffairs05
www.foundationforfamilyaffairs.org
…enjoy blissful romance.
Photo Credit: Geographywisc