"I Am More Than This" -A Story of Pain and Rejection By Chidi Akunna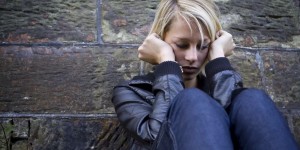 Sandra had always been an 'average' person, she never had exceptional grades at school and compared to her friends, she was not that beautiful, or so she thought. Years later, she got into higher institution and it became a cause for concern to her when some of her friends started to get 'hooked up'. She tried to 'up' her game by using extra layers of makeup in order to look attractive. However, this didn't help as rather than asking her out, her male colleagues would ask her to help them woo some of her friends. She knew firsthand what it felt like to be overlooked.
According to Dictionary.com, self-esteem means 'confidence in one's own worth or abilities or favourable impression of oneself; self-respect.' Self-esteem is very important because it decides how we perceive ourselves. Research has shown that low self-esteem often starts during childhood. Positive and negative remarks come from those around us – parents, siblings, aunties, uncles, teachers, media, peers, etc.. When negative remarks stick, our self-esteem may be affected. According to Professor Chris Williams of University of Glasgow, "Low self-esteem often changes people's behaviour in ways that act to confirm the person…isn't very good." Unfortunately, this captures Sandra's experience.
In her final year, she met Ben, an engineer who was supervising a building project in her neighbourhood. He soon asked her out! Sandra was determined not to 'dull' and let this chance pass her by. She jumped at it and was excited to let anyone who cared to listen know that she had a man in her life. She soon moved into his lodge. By the end of the year, after her exams, Ben's project was rounding off and it seemed they would have to part ways, but Sandra was not going to let that happen. It took her forever to get one man to ask her out, why would she just let go? She decided to move with him to the city he was based in.
After few months of living together, she became Ben's punching bag, he was irritated by so many things. The first time he hit her, she excused it by saying, "it was my fault, I should have let him rest after having a long day", but it soon became a pattern. However, she would not leave the relationship for fear that she may never find another man. Moreover, Aunty Carol used to tell her that women have to 'endure' a lot in relationship/marriage.
Just like Sandra, people with low self-esteem often feel rejected, depressed, do not enjoy life, make wrong choices, and get into destructive relationships. They often have negative beliefs about themselves. Research has shown that these beliefs are often based on life experiences, which include experiences in the family, school, community, etc.. Also, we tend to believe the voices of people who are significant to us. Considering that their judgement mean a lot to us, their negative perceptions and remarks could affect our self-esteem.
As time went on, Ben's attitude towards her worsened, but she would not mention it to anyone. One day, he beat her until she became unconscious and was rushed to the hospital. Yet, she went back to him when she recovered. It seemed as though her relationship with him was the pillar of her self-worth. This is why building a healthy self-esteem is fundamental to everything we do. It is important how you see yourself. We can become confident of ourselves by having a better understanding of who we are. What makes you who you are is not how much wealth you have amassed, how pretty you look, how fit you are,…, but understanding and embracing who God says you are. This was all Sandra needed to do. She didn't need a man to confirm her beauty or make her feel more confident.
Changing how you see yourself will change how you view things and how you respond to your environment (the people and the task you need to complete). No one, including YOU, should make you feel less, you were created in the image of God, the creator of the universe and a loving dad. All that you need to get through life, God has deposited in you, believe in yourself – your essence, the values and the treasures God has put in you – and harness them; make God proud.
Photo Credit: Huffington Post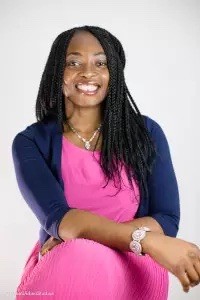 Chidi Akunna is keen on building healthy relationships; a UK based solicitor with special interests in Family and Children Law. She is passionate about the challenges and opportunities facing teenagers, 21st century marriages and parents. She runs workshops for teenagers.
She also partners with her husband in running "Romance Masterclass" – a coaching programme and "Lite the FIRE" workshop – a couples' romance makeover intervention. Together, they write "Connected Hearts" – a leading daily devotional on spicing up marital romance and strengthening families. They also oversee the operations of Foundation for Family Affairs – a charity focused on strengthening families around the globe.