'Our Romance Story' – By Debola and Angela Tella
FFA: Please introduce yourselves
Debola & Angela: We are Debola and Angela Tella. Angela is a Registered Dietitian, Speaker and Author; Debola is an ERP Consultant. Together we support engaged and married couples on their marriage journey. We also head Youth church, men's and women's ministries.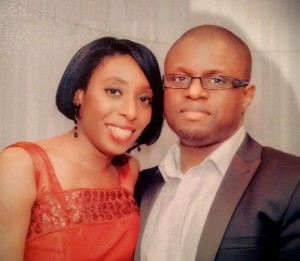 FFA: I like the passion you both have, it is contagious! Keep up the great work. How long have you been married?
Almost 16 years
FFA: Wow! You both look so young. You definitely practise what you teach, life coach Angela.?
FFA: At what point did you decide to get married?
Debola: I had a number of key attributes I was looking for in a wife and she has them.
FFA: I like the use of present tense – "she has them". After 16 years of marriage, she still has those lovely attributes ?.
Angela: I liked the fact that he was upfront about his intentions and was willing to wait for my response.
FFA: Hmmm… Indeed, patience is a virtue?. What was the attraction?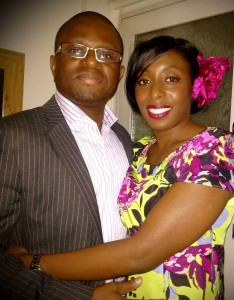 Debola: Her commitment to Jesus, we have common interests, she had gone through certain experiences which had shaped her and made her confident and independent – I wanted this in my wife.
FFA: Awesome!
Angela: We had lots in common (especially his commitment to Jesus), so conversations were easy. As such, it was easy to get to know him and build our friendship first.
FFA: So true, conversations flow better when there are common interests and values. How did you propose?
Debola: During one of our many conversations over the phone.
Angela: I did get a proper 'down-on-one-knee' proposal afterwards though.
FFA: Yeah yeah, "proper down-on-one-knee proposal"?. That's so sweet! How do you fill your 'Romance-tank'; improve intimacy; and take romance to the next level?
Debola & Angela: We share life together – we are each other's best friend and we joke and laugh a lot together! We also endeavour to do things for each other, not to score points, but as a matter of routine, because love translates to giving. For example, I clean her car in and out without her knowing it or I cook because I know she's tired even though I'm tired too. Because of how we relate to each other generally, intimacy isn't hard and follows naturally.
FFA: How romantic is that? Wow! Some valid points there –  @ "not to score points". Indeed, there should be no room for competition; @ "intimacy isn't hard and follows naturally". How we relate could affect intimacy.
FFA: Do you have family rituals/routines that bind you together?
Debola: No particular formulas. We realise that we love each other and no matter what contention we might have, that fact remains in our minds. Thus, if we disagree, we ensure that the disagreement is always short-lived.
FFA: Another punchy one! Disagreement should be short-lived.
Angela: We enjoy early morning conversations and touch base with each other during the day, regardless of where we are. We also work on projects together and pursue leisure time together e.g. dates.
FFA: Thanks for the tips?.
How have you been able to navigate through the challenges of each phase of your marriage?
Angela: Choosing to do things God's way in each and every circumstance and taking a team approach. Also, maintaining good communication and believing the best about each other.
Debola: I decided before marriage that in conflict I would be the water to put out the fire, as being fire would only perpetuate the problem. In practical terms that means saying sorry even when you're not wrong.
FFA: Hmm, very mature and practical approach to conflict management! What advice do you have for singles/the engaged?
Debola & Angela: Don't be in a hurry to marry, focus on becoming the ideal potential spouse. Also, understand that marriage is about looking out for the interests of the other person, not yours, that is, it is about responsibilities not rights.
Marry your friend and do not turn a blind eye to signs of potentially serious character flaws or traits. Better a broken engagement than a broken marriage as it is better to want what you don't have, than have what you don't want.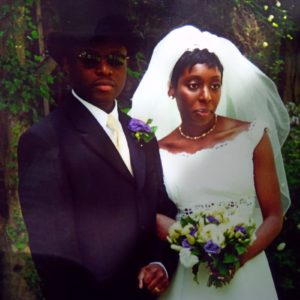 FFA: Awesome! "Focus on becoming the ideal potential spouse" because you attract who you are. Any encouraging words for couples going through a challenging time?
Debola & Angela: God's ways do not always make sense to us but they work. For example, His approach to enemies is to love them, because hate will not work. Likewise, couples that really want to overcome need to adopt God's ways in dealing with whatever the challenge is. When we do things God's way everyone wins.
Remind yourselves always that you're both on the same side and realise that your spouse is not your enemy.
FFA: Indeed, your spouse is not an enemy, you are a team. It's been a delight interviewing you both. Thanks for sharing your "Romance Story".
To follow them and find out more about what they do, please reach them on @AngelaTella1,  www.angelatella.com.
To get updates on "Our Romance Story" as soon as it drops, please subscribe to this blog.