Q & A with the Doctor III – Dr. Elizabeth (Early ejaculation, sex during pregnancy…)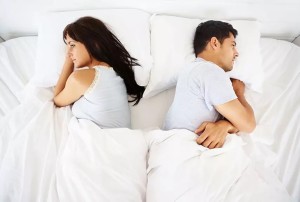 I do not look forward to or enjoy having sex with my Hubby of 20years anymore. I feel like I have suffered enough, he doesn't satisfy me….this has been discussed severally with him, I have bought several drugs to help quick ejaculation to no avail, though we have 3 kids too above 15years. More so, financially, I bear all the burden for over 6 years now, I am totally spent and Joy is far fetched……am on the verge of moving out. Truth be told. I need help.
The causes of premature ejaculation are from psychological disorders, medical disorders, use of alcohol and substance abuse, use of some mediations, etc. From what you have said, the psychological cause seems to be the major problem. The financial problem he is experiencing may be affecting him as it can lead to stress and depression which could result to premature ejaculation. He needs counselling and couple therapy; he needs to be seen in order to rule out medical conditions like diabetes, hypertension, prostate enlargement, etc.
Smoking, alcohol use, substance use could affect him. If he is on drugs for hypertension or diabetes, they could also affect him. You said he doesn't satisfy you sexually, it is not always penetrative sex that can satisfy a woman, you both can indulge in petting, foreplay and tell him what you desire. He can also pause and squeeze when he is about to ejaculate, you can also hold the glans to prevent early ejaculation. You both need a lot of practice and patience. He might also need to abstain for a while to take off the pressure. He can use some special condoms, e.g. lidocaine impregnated condoms, lubricants with lidocaine, which could delay ejaculation.
You said he has been on some drugs, I would love to know the names, but he will need to see a Urologist because he has to be evaluated before commencing drugs. It is very important for you to take the pressure off him; support him and encourage him. As a man, his self-esteem is obviously in the gutters because of the financial issues. Marriage is for life, you took a vow for better for worse, I guess if the situation was reversed and he was threatening to leave because you are unable to satisfy him or support him, you will feel horrible. You both need to pray and God will hear and answer and your situation would turn around. This phase in your life will become a memory.
Foundation For Family Affairs – We would like to have a chat with you to address some issues in detail. BBM – 73E8821E. You can also let us know what medium would be more convenient for you to chat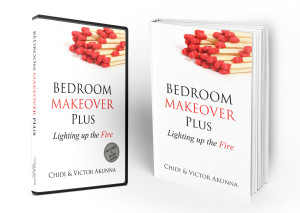 We have been married for four months, I took in immediately. Unfortunately, I do not desire sex at all, but I feel very guilty because my husband craves it. Out of concern that he may start looking outside, I have decided to give in. However, each time we have sex, I have contractions, yesterday, it was for a long time. I have been told by my doctor that it is ok for me to have sex, but I am scared. Please advise me.
You need counselling to find out why you are not interested in sex. Is it psychological, related to your upbringing and background, your impressions about sex,…? Was there any form of abuse in the past? Is it medical? You could also have some negative impressions about sex during pregnancy gleaned from people, but it is actually safe during pregnancy, especially since your doctor confirms that you are ok. There is actually prostaglandins in semen and sex has actually been used in women with prolonged pregnancy to initiate labour, but if your Obstetrician says you are ok, then you are good.
However, your problem could pre-date the pregnancy and you may need further investigations to rule out genital tract infections, urinary tract infections, ovarian cysts, endometriosis, vaginismus, which could cause pain during sex and result in a lack of desire for sex.
Also, vaginal spams or contractions(vaginismus) which occur when there is an attempt to insert anything into the vagina as a result of pain would also require investigations and psychological evaluations to identify the cause.
I am always craving sex. I feel embarrassed because women are not expected to desire it more, talking about my background. My husband even complains and wonders if I am normal. Could something be wrong with me?
It is normal for a lady to desire sex and truth be told, ladies often do. The society has tried to silence women and it has been carried too far – even to the bedroom, such that a woman is not meant to initiate sex and when she does, she's promiscuous.
Enough of enslaving women. If you were a guy, you would have been patted on the back and given thumbs-up for your sex drive. I'd say "more power to you!" You are enjoying what God created in the right context for which He created it. However, you could assay your hormones, especially testosterone to be safe, it could result in increased libido. You and your husband also require counselling.
PLEASE send your questions to info@foundationforfamilyaffairs.org. Meanwhile, we would be happy to read your comments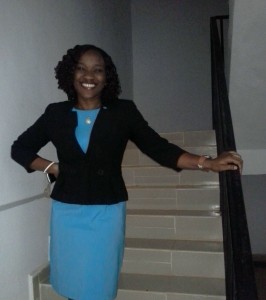 Dr. Elizabeth Ande, Obstetrics and gynaecology. She is passionate about the health of women and children and developing strong, dependable relationships. She is also passionate about families built on Christ. She is a member of the West African College of Surgeons and National Post Graduate Medical College of Nigeria